Creative Spinning by Alison Daykin and Jane Deane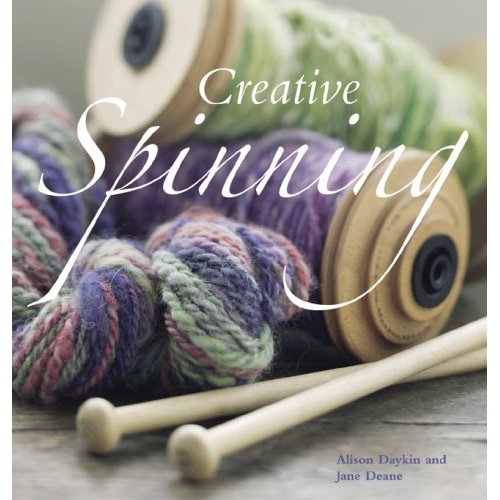 The book's claim to be packed with ideas for beginners and experienced spinners alike is certainly true. A good 20 pages of 'how to' at the start does cover the subject very well. The remainder of the book is almost 100 colour pages of inspiration. The authors have used a variety of animal and vegetable fibres to create some stunning yarns inspired by nature. Creative words and some perfectly-chosen photography accompany each yarn, along with instructions for spinning it yourself.
The instructions are perfectly fine. Unless you're an absolute beginner then you won't dwell on the 'how to', but I'm sure that the large number of fancy yarn techniques will be worth a read.
The rest of the book is pure inspiration for any spinner, and the words themselves are often beautiful and inspiring. It's the colours, though, that really make this book a joy. Having owned a copy for several months, I still find something new every time I open it. It is a book for dipping into when life feels dull or when the spinners' equivalent of writers' block strikes!
Shiela Dixon, 7 January 2009