The Complete Guide to Natural Dyeing by Eva Lambert and Tracy Kendall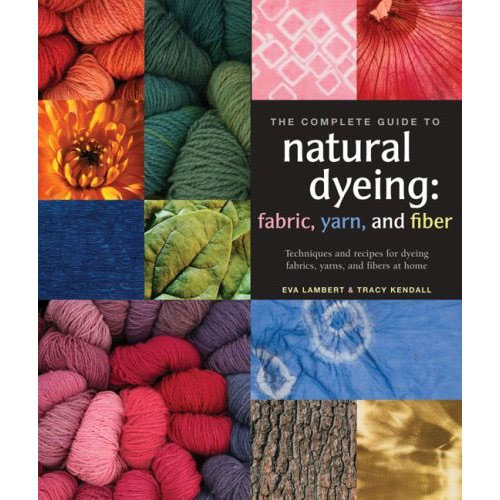 Contents:
Introduction
Understanding the basics
Collecting your own dyestuffs
Dyeing techniques
Recipes
Motif directory
Recording data
Safety first
Plan your workspace
Glossary and index
Resources
As the name suggests, this is a more complete guide to natural dyeing than the less expensive The Craft of Natural Dyeing.
This book has twice the number of pages (142) and gives you a chapters on colour and creative techniques such as random, resist and tie dyeing. It also goes into more detail with the different types of protien and plant fibre and fabric.
Its big pages are spread with colour which will inspire you as well as giving you a very good guide to the vairations of colour that can be achieved with different mordants.
I notice that the topic of fastness is not dealt with in each recipe, and so the small Natural Dyes Fast or Fugitive, which contains lots more recipes each with an index for light and wash-fastness may be a good companion.
Whether you want to collect your own ingredients or buy your supplies, this is a comprehensive guide and will give you more depth than other books as you get creative with colour and techniques.
Shiela Dixon, (appropriately) 31 October 2010
£12.99

available from stock
Next dispatch lunchtime Mon 1 Jun
---
Getting started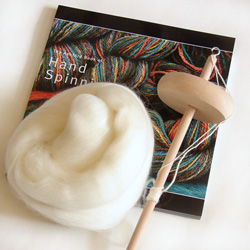 Spinning wheels

Hand Spinning News

Subscribe
Receive it as a free monthly email.