Ashford spinning wheel oil (for lubrication)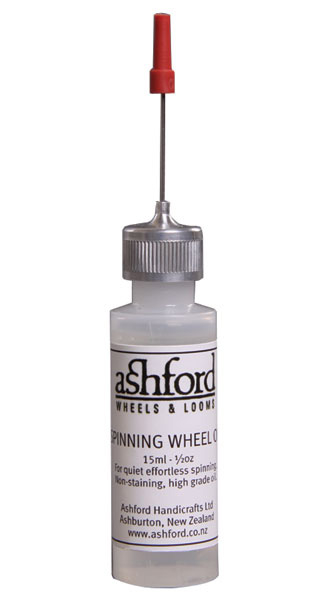 Do you have a bottle of spinning wheel oil close to hand? Ashford recommend oiling your wheel before each time you use it. That's probably a little bit OTT. But if you haven't oiled it for a while, then you'll find that it'll make things noticeably smoother and quieter.
Ashford's spinning wheel oil is non-hazardous. mineral oil of just the right consistency and it's odourless and clear, so it won't stain your wood.
New - new transparent bottle with a blunt needle applicator for hard to reach bobbin, flyer and wheel bearings.