Niddy-noddy, jumbo, natural finish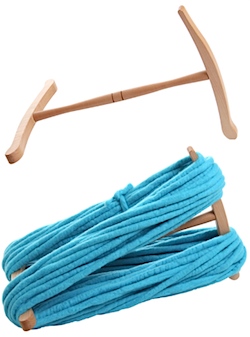 Very similar to the standard niddy noddy, but larger for making huge skeins. One arm is shaped to help you to slip off the finished skein.More about how to use a niddy noddy to wind a skein.
Natural finish for you to colour or wax as you like.
20" (500mm) long to make a 79" (200cm) skein. 23 winds is 50 yards.