Niddy-noddy, standard, natural finish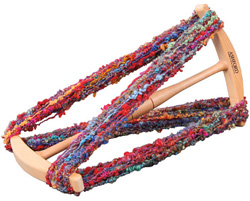 Use niddy noddy make a neat skein for washing or dyeing. More about how to use a niddy noddy to wind a skein.
15" (380mm) long to make a 60" (1524mm) skein. 60 winds is 100 yards.
Natural finish for you to colour or wax as you like.