Wool Ball Winder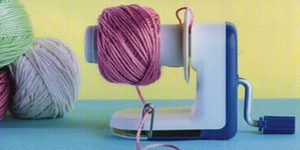 A quick and fun way to wind your Skeins into easy-to-use centre-pull balls.
Makes short work of winding left-over yarn into neat balls too.
You can knit from the ball or wind your singles into balls and ply using the centre-pull ball method.
NB this is not the Royal ball winder, which has recently become unavailable.